David Shen, President
David Shen is the President of David Shen Ventures, LLC. He advises and invests in early stage internet startups, helping them in the areas of user experience, product development and strategy, and online advertising.
Prior to David Shen Ventures, LLC, David was the Vice President of the User Experience and Design Team at Yahoo! for almost 8 years and has been involved in almost every product and service Yahoo! has built in the U.S. and internationally. As an early employee of Yahoo!, he lived the startup life of working long, committed, and satisfying hours and embodied the "do what it takes" attitude required for success in entrepreneurism.

In living the early years of Yahoo!, David came to intimately know the fast, low-budget, "take care of your users and listen to them" and "let the consumer decide" method of internet product development. Having worked on so many Yahoo! products, David also has a broad knowledge of effective business models on the Web.
David was also involved in the online advertising revolution at Yahoo!, where he helped manage, evangelize (both internally and externally), research and implement many new forms of interactive advertising and advancing creativity and quality in online ad campaigns. He also led the Rich Media Task Force at the Internet Advertising Bureau for 2 years to gain industry and agency acceptance of new interactive ad formats and methods.
After running the User Experience group at Yahoo!, David became the VP of International Products, managing and fostering best practices in online product design worldwide. In his previous User Experience role and in this role, he gained broad knowledge in the complexities of running internet businesses in international markets and finding solutions for dealing with the effects of their cultural and regional differences.

Prior to Yahoo!, David worked as a product designer at a industrial and product design consultancy called frogdesign, where he worked on ergonomic keyboards, PCs, and toasters.


He also worked for Apple Computer for 3.5 years, designing and shipping their first ergonomic keyboard (Apple Adjustable Keyboard), their first digital camera (Quicktake 100), and their first 17-inch multimedia monitors (AppleVision 1710AV) and has first hand experience in building products using OEM vendors and working with international partners.
David has given talks and been quoted in numerous articles. In the early days of the Internet, David contributed a chapter to the book, "Mastering Web Design" by John McCoy which featured David and other notables in the Internet design community. In 1999, he with two others taught a tutorial at CHI '99 entitled "User Interface Design for the Web". In 2002, he presented on Yahoo! and its design philosophies at the User Experience 2001-2002 Conference. David has also given talks evangelizing creativity in advertising at Yahoo!'s first ever creative conference, Creative is Key in late 2002.

In addition to advising early stage internet startups as David Shen Ventures, LLC, David is also Venture Advisor at betaworks, a next generation media company based in New York City. David also served on the board of directors for Lefora, a platform for next generation message boards. He is currently a ImagineK12 mentor, a 500Startups mentor and enjoys helping entrepreneurs whether he invests in them or not.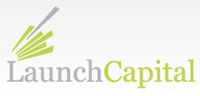 Recently, he joined Launch Capital, a seed stage fund based on the East Coast, as West Coast Director, responsible for investments on the West Coast and also in NYC for internet/tech/mobile and biomedical devices/health IT.
David attended Rensselaer Polytechnic Institute where he received his BS in Computer Engineering. He then went on to get his Master's degree in Computer Science at Stanford University. His eclectic background in design and engineering, coupled with a broad international product development experience base, makes David uniquely qualified to effectively deal with multidisciplinary teams worldwide.